The iPhone XR is Apple's least expensive phone launched this year but it's not cheap by any means. While it lacks the premium design and screen of the iPhone XS, it still packs a punch and is a great upgrade option for anyone using an iPhone that's a couple of years old.
CONS
Fantastic battery life
Attractive array of colors
Lower price tag
PROS
Good but not great display
Portrait camera mode doesn't impress
Expensive for a non-flagship product
We got three new iPhone models this year and with the iPhone XS or XS Max, there is a very clear indication of what you're getting which is the best that Apple has to offer. But Apple also introduced the iPhone XR- a lower cost option for someone looking to hop onto Apple's new vision for its mobile devices.
At one end, the iPhone XR brings some of Apple's leading technologies into a more affordable phone that the iPhone XS but at the same time, Apple needs to constrain its costs and features to make a clear distinction between its flagship phones and the iPhone XR. Finding that right balance is going to be tricky.
While the iPhone XR is cheaper compared to the recently-launched iPhone XSand iPhone XS Max, it still starts at AED 3,179 (compared to the iPhone XS that starts at AED 4,229), which is hardly budget. To the average price-conscious, brand-neutral buyer this is a long way from a 'cheap iPhone'.
iPhone XR price and release date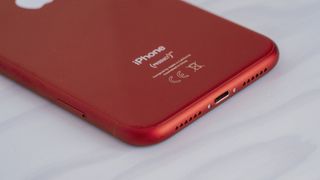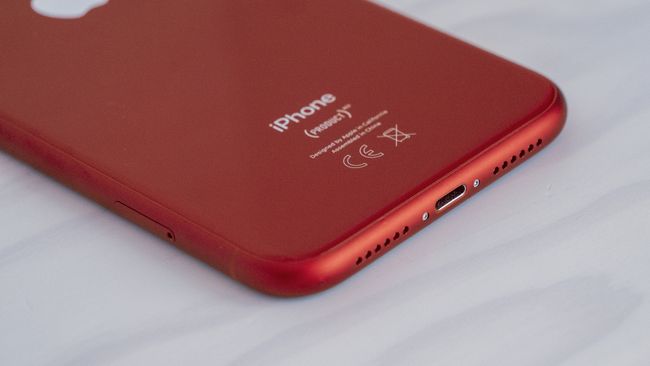 Apple has set the price of the iPhone XR lower than what it charges for the iPhone XS or the iPhone XS Max but that doesn't mean that phone is cheap. It costs AED 3179 for the 64GB model, AED 3,389 for 128GB and AED 3,809 for the 256GB.
The phone is already available for pre-order, and goes on sale from October 26 2018.
How is the iPhone XR different to the iPhone XS?
The iPhone XR has more differences on the surface than on the inside. It's equipped with the same powerful A12 Bionic processor and has the latest Face ID sensors  inside its notch as the iPhone XS.
It runs Apple's latest iOS 12 operating system with the same smoothness as its more expensive siblings and supports Apple Pay.
IPHONE XR SPECS
Weight: 194g
Dimensions: 150.9 x 75.7 x 8.3mm
OS: iOS 12
Screen size: 6.1-inch
Resolution: 1792 x 828
CPU: A12 Bionic
Storage: 64/128/256
Rear camera: 12MP
Front camera: 7MP
Colors: Blue, White, Black, Yellow, Coral, Red
Resistance: IP67
To the untrained eye, or someone not holding the iPhone XR and XS side by side, it might even be hard to instantly tell the two apart – but there are a number of key differences that we need to dig into.
Less premium design
The iPhone XR is thicker with chunkier bezels all around the phone. The frame is Aluminum instead of stainless steel which feels fine if you're upgrading from an iPhone 8 or earlier but keep it next to an iPhone XS and you can immediately notice that it's not as premium.
No 3D Touch
Perhaps 3D Touch is one of the most under appreciated feature from recent iPhones. When you get used to it, it lets you navigate around iOS rather quickly- such as for bringing your favorite contacts from the phone dialer or getting into Wifi or Bluetooth options from the settings icon.
This feature has been removed for the iPhone XR, presumably to save money – instead you have to do a 'long press' for some parts to work like 3D Touch.
Only a single camera
While the iPhone XR offers the same 'standard' lens as the XS, it lacks the telephoto second sensor, so has to do some fancy tricks with software to compensate.
This means you won't be able to zoom in as far with the XR, as the telephoto lens offers (relatively) lossless photography at two times zoom, while portrait mode, where the background is blurred out, isn't as effective.
You can still take a portrait shot and have the background attractively blurred to keep the focus on the subject, but unlike with the iPhone XS, you can't take pictures of objects and animals in the same way.
This is due to the fact the software can't identify those subjects as easily from the single sensor, where the additional hardware on the more expensive XS is able to draw on more info.
The Liquid Retina screen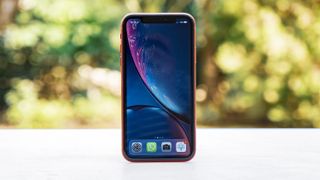 Apple is never one to shy away from some marketing hyperbole, and the iPhone XR comes with a 'new' type of LCD, a screen that's been designed to allow it to make this curved, 'all-screen' display.
The effect is much like the LCD screens Apple has made before, to be honest, as they've always been colorful and sharp, but with the new 'Liquid Retina' display things are supposed to closer to the high-end OLED screen.
We'll delve more into the quality of the screen later in this review, but it's one of the key differences you'll want to consider if you're thinking about going for the less-costly iPhone.
Improved battery
Apple believes you'll be able to get 90 minutes more battery life out of the iPhone XR than the 8 Plus, which is a big jump in real terms.
Well – and we don't want to spoil the surprise a little later – we'd say it's even better: the iPhone XR finally achieves the holy grail of all-day battery life in an iPhone.
Perhaps that's giving Apple a little too much credit – after all, there are plenty of Android phones out there that can utterly smoke the iPhone range for power longevity, giving you far longer between charges.
Source: TechRadar